Cosmetic Dentist – Scottsdale, AZ
Your Flawless Smile Is Within Reach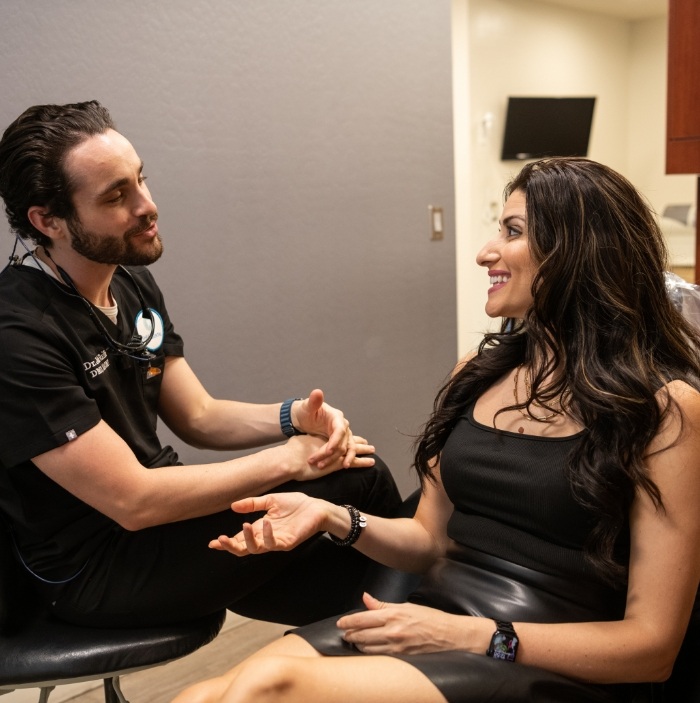 Part of embracing better overall health is having a positive mindset about your appearance. Damaged teeth and unsightly smiles can take a toll on your mental and emotional well-being, both of which can negatively affect your physical health as well. But with cosmetic dentistry in Scottsdale at Shea Dental of Scottsdale, our dental team can recommend an array of treatment options that will make your flawless smile well within reach. If you're ready to start feeling better about the way you look, call us to schedule a cosmetic dentistry consultation.
Why Choose Shea Dental of Scottsdale for Cosmetic Dentistry?
In-Office & Take-Home Teeth Whitening Options
Laser Dentistry Used to Create Even Gumlines
Dentist with Artistic Eye Who Produces Beautiful Results
Veneers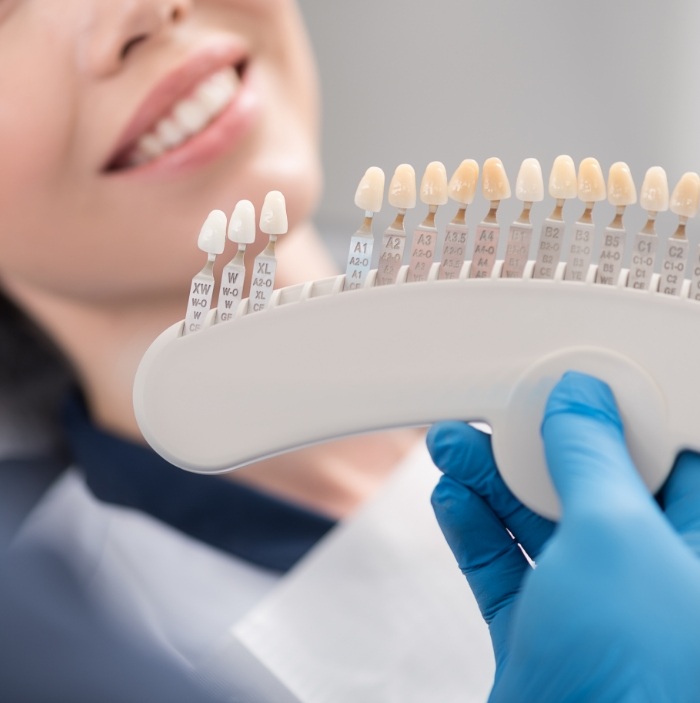 As a way to hide aesthetic flaws that can occur over time, such as tooth chips, stains, and even minor gaps, customized dental veneers can be created to conceal these areas and produce greater transformation. Capable of changing the size, shape, and color of teeth, veneers are commonly fabricated from porcelain or ceramic and can last a decade or more once put in place. In minimal time, our team can help you to see a new and improved smile that will positively change how you view yourself and interact with others.
Metal-Free Dental Restorations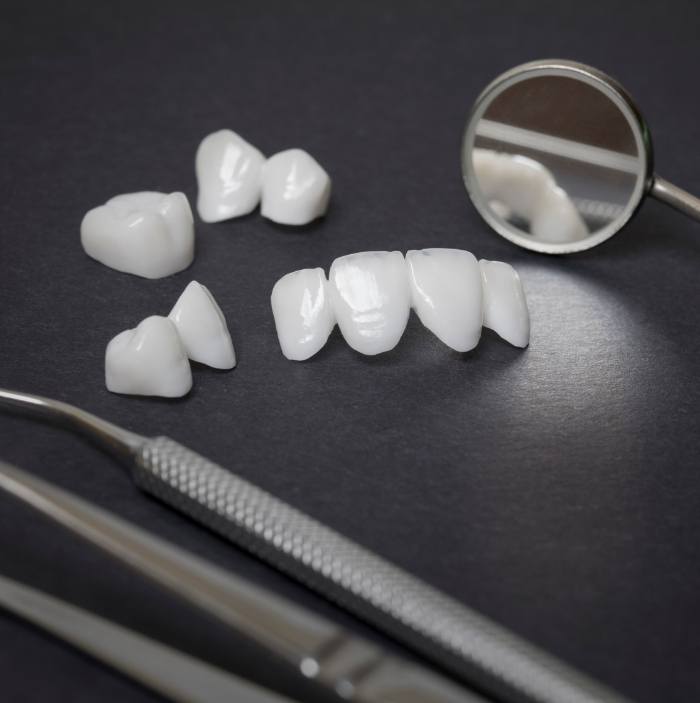 As a dentist who cares about the health of all patients, Dr. Raiffe and our team offer metal-free restorations as ways to protect damaged teeth. Instead of traditional amalgam that can emit toxic mercury vapors, these metal-free solutions are safer for patients and better for the environment. Not to mention, they also blend in with existing smiles, so others will be unable to notice any signs of dental work.
Cosmetic Dental Bonding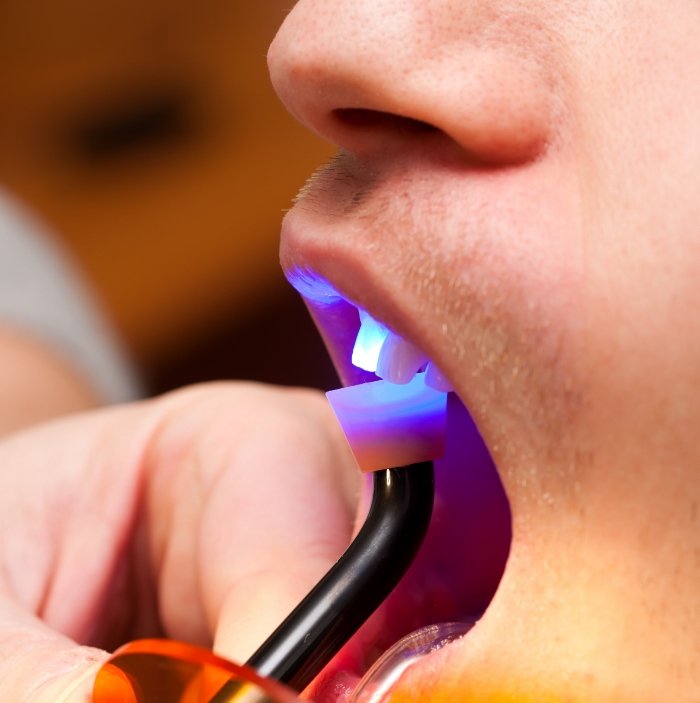 Cosmetic bonding is a form of treatment that is less invasive and requires no altering of your natural teeth. Instead of crafting custom restorations to fit over the surfaces of teeth, we use a composite resin that blends in with your existing smile. Shaped and sculpted directly onto the tooth enamel, our team will make sure the flaw is covered so that you can walk away with a renewed appearance.
Teeth Whitening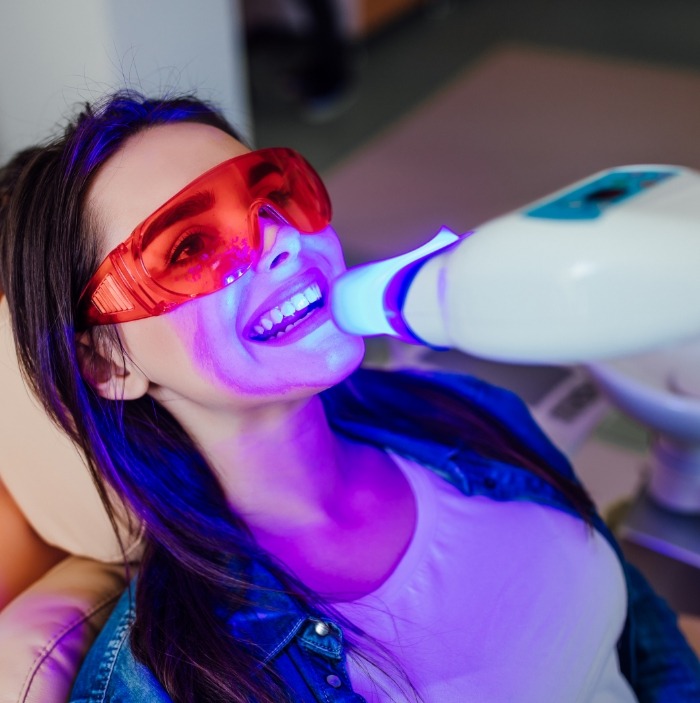 Tooth stains can form as a result of genetics, drinking dark-colored beverages, and even taking certain medications. To eliminate those that exist on and below the enamel, our Shea Dental of Scottsdale team recommends professional teeth whitening. Offering in-office treatment that produces results in one hour or Opalescence take-home trays for results in just two weeks, stains will be eliminated to reveal a whiter, brighter smile.
Gum Recontouring/Crown Lengthening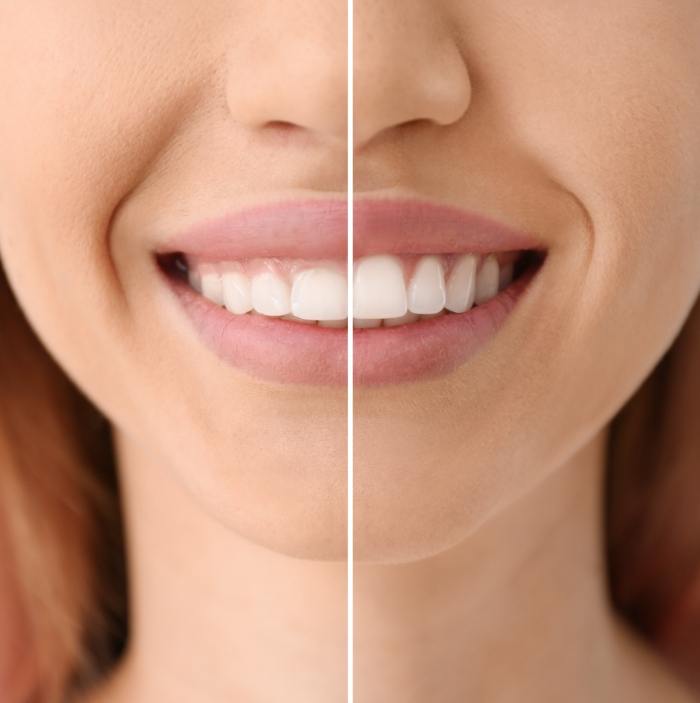 An uneven gumline does more than lower self-esteem. It also increases the risk of gum disease, which negatively affects the mouth, mind, heart, and other areas of the body. To remove excess gum tissue, we can use laser dentistry to perform gum recontouring. This process helps to create a more even gumline for improved aesthetics. A similar procedure – crown lengthening- can also be performed should you need a custom restoration but lack the necessary tooth structure to support it.